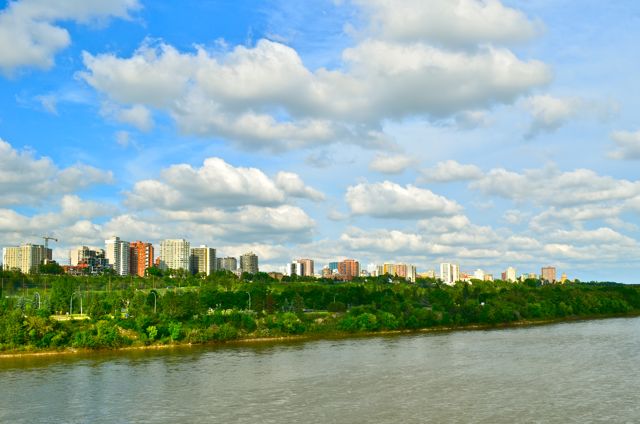 Edmonton has the most extensive stretch of urban parkland in North America, home to numerous species of urban wildlife including beavers, squirrels, foxes, coyotes and dozens of species of aquatic and terrestrial birds.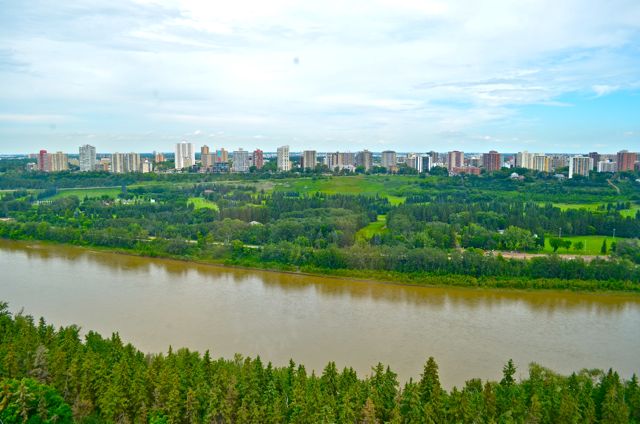 The Project
The Edmonton Urban Coyote Project is a multi-faceted study on coyotes based in the lab of Dr. Colleen Cassady St. Clair at the University of Alberta that works collaboratively with the City of Edmonton and Animal Damage Control.
Our goal
We aim to provide information that will promote coexistence between people and wildlife, minimizing the need for lethal management of coyotes and maintaining a sense of security and enjoyment of nature for people.
What we do
Between 2009 and 2014, we used GPS collars to study coyote diet, movement, and habitat use in urban areas. Stemming from what we learned in that era, we are now investigating relationships among coyote diet, microbiome, parasitism, and coyote boldness. Five publications from our earlier work, all led by Maureen Murray, can be accessed for free via researchgate
here.
We need your help!
Another important source of information is you! If you encounter a coyote, please let us know by following the instructions provided under "report a sighting".
Our Funders
We are grateful to the funders who made this project possible. Our past funders include the Alberta Conservation Association, the Alberta Ecotrust Foundation, the Natural Sciences and Research Council of Canada, the Canadian Wildlife Foundation, The Royal Alberta Museum, and the Alberta Sport, Recreation, Parks, and Wildlife Foundation. We are currently seeking funding for project components that (a) use remote cameras to assess occurrence of coyotes across a range of human density, (b) explore variation in boldness among urban coyotes, and (c) estimate rates of parasite infection for coyotes with different patterns of habitat use.
Thank you for visiting our site! We welcome your questions and comments at coyotes@ualberta.ca