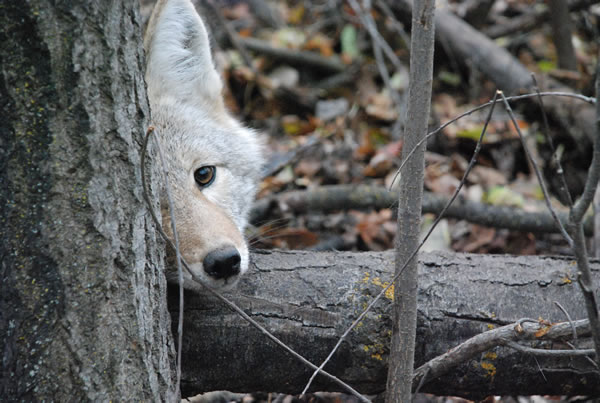 How the project began
The Edmonton Urban Coyote Project began in Summer 2008 when Colleen Cassady St. Clair, a conservation behaviourist in the Department of Biological Sciences, approached the City of Edmonton about the possibility of studying coyotes in Edmonton. These relationships grew over the years and communication about coyotes now involves several city departments and programs. We value these collaborations, which keeps our work relevant to coyote coexistence.
Dozens of students, volunteers, and technicians have contributed to our work on urban coyotes and we are grateful to them all.
Supervisor and Principle Investigator
Current Graduate Students
Deanna Steckler, Cassie Stevenson
Recent Undergraduate Project Students
Jackson Chambers, Robin Glover, Aaron Moizis, Matthew Pruden
Past Undergraduate Projects
Adam Cembrowski (2011)
Past Volunteers
Fauve Blanchard, Katrina Burows, James Campbell, Carla Edgington, Adam Hope, Martin Lankau, Caitlin Mader, Steve Pasichnuk, Marika Vanderpol, Mary Zhou, Josephine Wong
Contact us
Feel free to email us your questions or concerns regarding the Edmonton Urban Coyote Project at coyotes@ualberta.ca