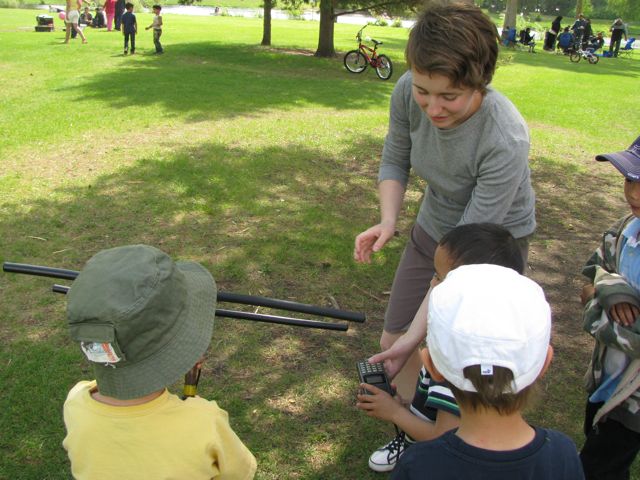 Presentation to Young Naturalist Club in Hawrelak Park
Volunteer opportunities
We have an ongoing need for volunteers. Volunteer work is a great opportunity to gain training and research experience, plus it is a lot of fun!
Scat collection
Get research experience while exploring Edmonton parks! This fieldwork is flexible and can fit perfectly into your schedule.
Outreach
Get experience educating and interacting with the public. We give presentations to people of all ages about coyotes and wildlife. Some places we have given presentations include: the Valley Zoo, Hawrelak Park, Edmonton Master Naturalist Program, Friends of Kinnaird Ravine, and Strathcona County.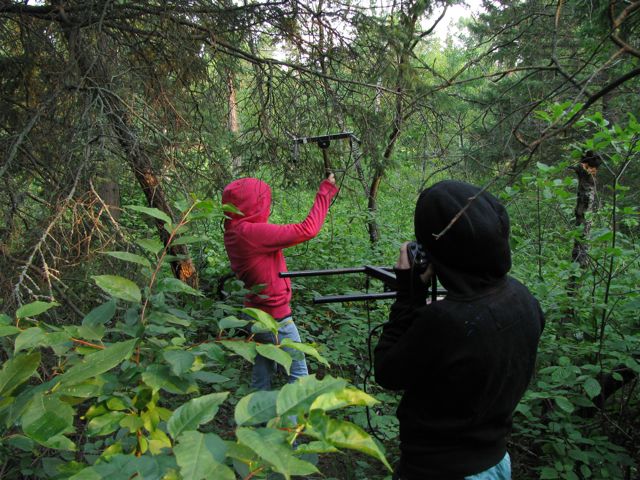 WISEST students radio tracking coyotes
Survey Distribution
This is a form of outreach where we find out what Edmontonians know and think about coyotes. It is a great way to get experience in the human dimensions of wildlife and to improve human-wildlife coexistence.
Habitat Selection and Movement
These positions require more commitment and prior knowledge. We visit sites with high coyote activity in the field using GPS data. In the winter we also do snow tracking for coyote movement.