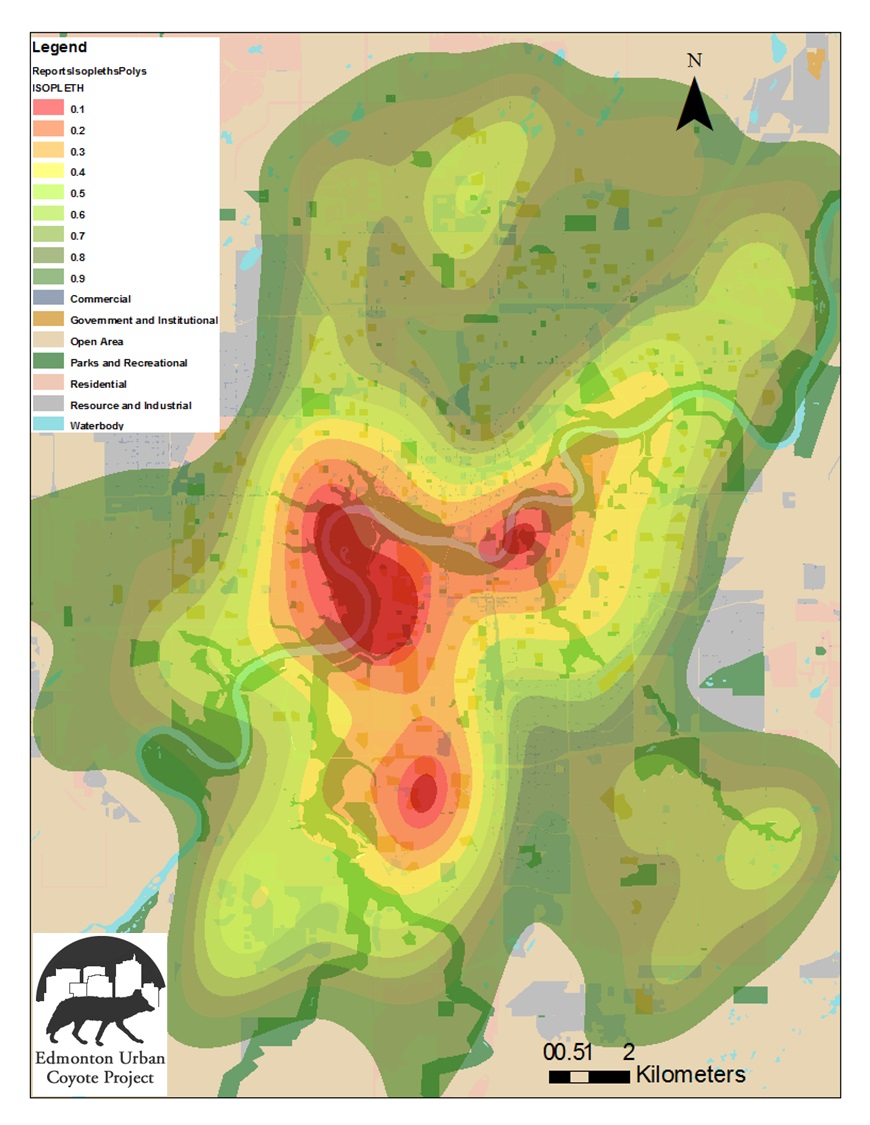 Reports have been made all over the city and are concentrated in a few areas, shown in red.
Report a Coyote Sighting
If you have witnessed a recent interaction with coyotes that could endanger people, please report it to the City at 311.
To report a coyote encounter or sighting
Simply click and drag the marker to the location where you saw the coyote. You can zoom in using the slider to the left, and scroll around by dragging the marker at the edge of the map. You can reposition the marker as many times as you wish before submitting. The more accurate and zoomed-in the better!