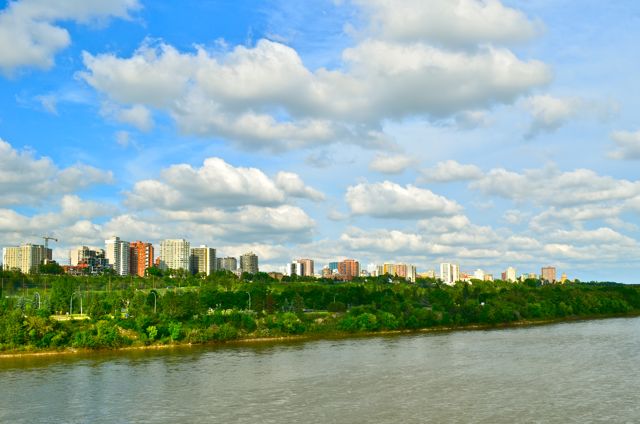 Edmonton has the most extensive stretch of urban parkland in North America, home to numerous species of urban wildlife including beavers, squirrels, foxes, coyotes and dozens of species of aquatic and terrestrial birds.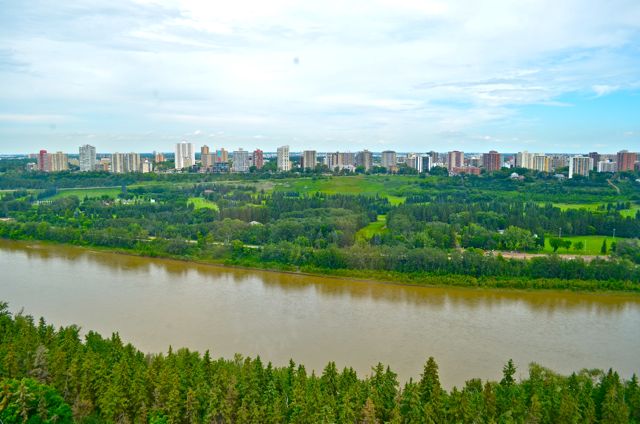 The Project
The Edmonton Urban Coyote Project is a multi-faceted study on coyotes based in the lab of Dr. Colleen Cassady St. Clair at the University of Alberta that began in 2009. We work collaboratively with the City of Edmonton and Animal Damage Control.
Our goal
We aim to conduct research and provide information that will promote coexistence between people and wildlife, minimizing the need for lethal management of coyotes and maintaining a sense of security and enjoyment of nature for people.
What we do
We use a variety of methods to study the behaviour, diet, physiology, and parasites of coyotes. You can read more about current and past research projects under "Research". You will find publications from the St. Clair lab, including those about coyotes,
here.
Volunteer Opportunities
Early in 2021, we will initiate a study of aversive conditioning to teach greater wariness to coyotes in residential neighbourhoods. We seek participation by 20 communities, each with at least eight available volunteers. You can review a list of target communities with frequent past reports of coyotes
here
and you can review the training material for volunteers
here
. We hope to begin implementing the program in February, but the start date will depend on COVID precautions mandated by the University of Alberta, in support of civic and provincial guidelines. If you live in or near one of these communities and would like to participate in this study, please send an email to
coyotes@ualberta.ca
If you encounter a coyote, please let us know by following the instructions provided under "report a sighting". Volunteers have made tremendous contributions to our work by collecting and analyzing scat, reporting observations of coyotes, and helping to analyze remote photos. Thank you, Edmontonians, for your wonderful help with our work!
Our Funders
We are currently seeking funding for project components that (a) use remote cameras to assess occurrence of coyotes across a range of human density, (b) estimate rates of parasite infection for coyotes with different patterns of habitat use, (c) increase wariness of urban coyotes in residential areas, and (d) determine habitat selection associated with den sites. If you would like provide financial support for our research, you can do so
here.
We are grateful to all the people and organizations who make this project possible. Current and past funders include the Alberta Conservation Association, the Alberta Ecotrust Foundation, the Natural Sciences and Research Council of Canada, the Canadian Wildlife Foundation, The Royal Alberta Museum, and the Alberta Sport, Recreation, Parks, and Wildlife Foundation. We appreciate additional in-kind support from Animal Damage Control and the City of Edmonton.
Thank you for visiting our site!
We welcome your questions and comments at
coyotes@ualberta.ca