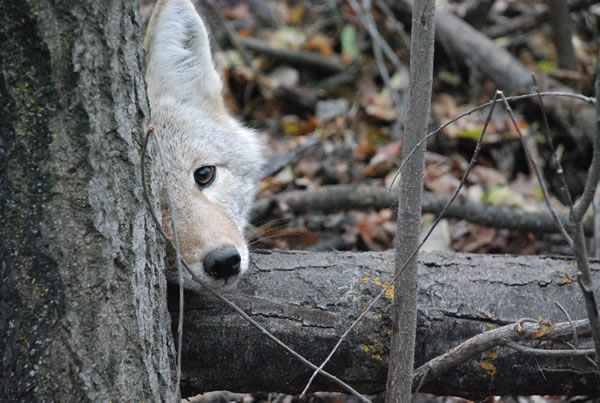 How the project began
The Edmonton Urban Coyote Project began in 2009 as a collaborative project between Colleen Cassady St. Clair, a conservation behaviourist in the Department of Biological Sciences, the City of Edmonton, and Animal Damage Control. Between 2009 - 2015, the project was substantially led by Maureen Murray, who is now an urban conservation biologist with the Lincoln Park Zoo.
Supervisor and Principle Investigator
Graduate Students
Gabrielle Lajeunesse, Maureen Murray, Deanna Steckler, Cassie Stevenson, Scott Sugden, Sage Raymond
Undergraduate Project Students
Adam Cembrowski, Jackson Chambers, Jonathan Farr, Robin Glover, Jesse Hill, Arya Horon, Aaron Moizis, Matthew Pruden, Peter Whyte
Dozens of other students, volunteers, technicians, civic employees, and citizens have contributed to our work on urban coyotes over the years. Animal Damage Control volunteered time, expertise and equipment to capture coyotes to be fit with GPS collars between 2009 - 2014. We are grateful to all.
Contact us
coyotes@ualberta.ca