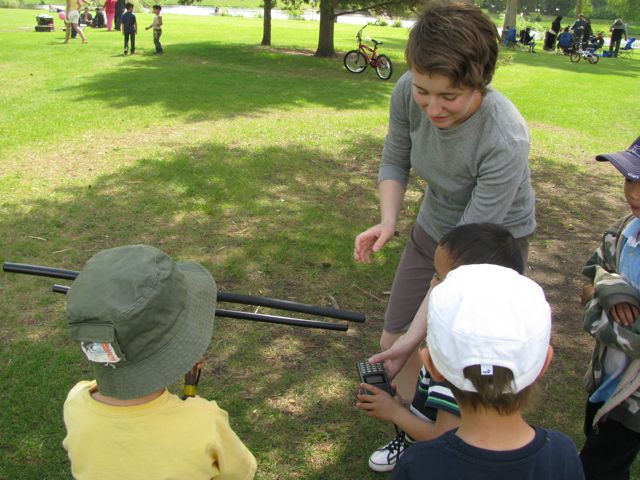 Presentation to Young Naturalist Club in Hawrelak Park
Volunteer opportunities
We have an ongoing need for volunteers. Volunteer work is a great opportunity to support and experience research, meet like-minded people, learn stuff, and have fun.
Reporting coyotes
If you encounter a coyote, please let us know by following the instructions provided under "report a sighting". We are currently analyzing over 8000 past reports from members of the public. We have learned a lot about coyote behaviour and interactions with people and pets from your careful observations.
Urban Coyote Intervention Program
In participating neigbhourhoods, this program will use volunteers to patrol for coyotes or respond to reports of them in residential areas during the day. Neighbourhoods will be divided into treatments and controls. In treatment neighbourhoods, coyotes that permit approaches by people to within 40 m will be intentionally frightened to increase their wariness, thereby reducing the likelihood of conflict.
You can review a list of target communities with frequent past reports of coyotes here. You can learn more about the program and review the training material for volunteers here. We will begin implementing the program in February 2021. If you live in or near one of these communities and would like to participate in this study, please send an email to coyotes@ualberta.ca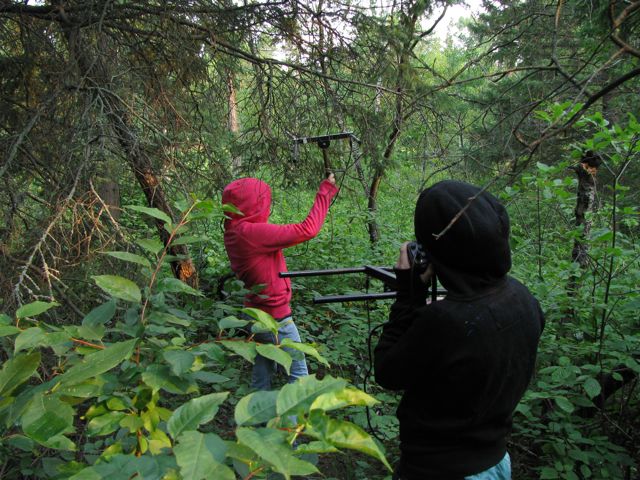 WISEST students radio tracking coyotes
Wildlife monitoring with remote cameras
In Spring 2018, we began placing remote cameras in parks and natural areas to monitor the presence of coyotes and other wildlife. We welcome help processing the data they collect. This work requires modest training and can be done on a computer from your own home
Thank you!
Volunteers have made tremendous contributions to our work by collecting and analyzing scat, reporting observations of coyotes, and helping to analyze remote photos. Thank you, Edmontonians, for your wonderful help with our work!